GRIGORIAN CONCEPTS INC.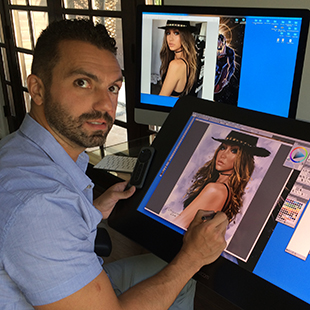 Grigorian Concepts Inc. specializes in creating illustrations, storyboards, comps, concept art and portraits. We can create custom art for you specifically or your business needs.

Background: Vahe Grigorian started his professional career in 1998 with Walt Disney Imagineering. Since 2006 he has been specializing as a freelance storyboard and concept art illustrator for the advertising and entertainment industries. His work and technique have been recognized as impressive, remarkable, and creative. He creates his illustrations digitally using Photoshop and Corel Painter. Based in Los Angeles Vahe Grigorian has worked for clients all over the United States and the world. His professionalism and artistry are widely respected and valued by all that have had the privilege of working with him.
Partial list of clients: Walt Disney Imagineering, Mattel Inc., Nickelodeon, Warner Bros., TBWA Chiat Day, Sony, Mullen, Sleeping Tree Films, Catapult Marketing, Y&R, Propaganda, TBC, Fox, Petrol Advertising, Cartel Management, RGA, Toyota, Herbalife, Mojo, GLG, Draft FBC, Sauce Creative, Brown & Parker Advertising, The Sheppard, Woo Agency, Furlined, Attick, The Traffic Agency, Three, Nicholson Kovac, ADK America, Cramer Krasselt, Center Ring Productions, The Dream Factory Studios, Transit, Green Dot, Superfad, Ogilvy, HRM, Digitas, DDB, MMB580, Uniworld Group Inc., Bandito Brothers, 72 & Sunny, Saatchi & Saatchi LA, Midnight Oil.
Vahe is currently available for large and small-scale freelance projects to fulfill your storyboarding and concept art needs.
For pricing and schedule please contact us.